STORY mfg.
Teddy embroidered bomber jacket
$829
Import Duties Included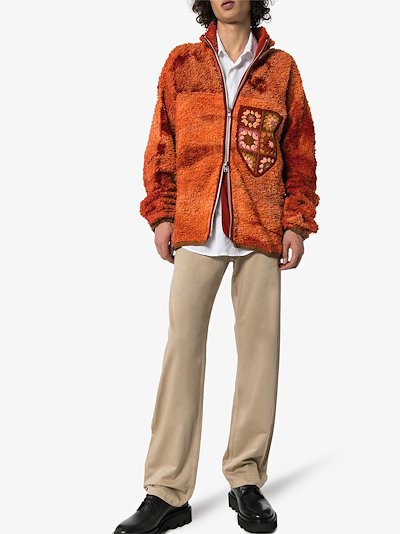 This red STORY mfg Teddy embroidered bomber jacket is made with an embroidered crochet design on the front, a two-way zip fastening, long sleeves with fitted cuffs, hip pockets, oversized fit and a stand collar. 'If the jacket fits, it doesn't matter what price you paid for it - you will look and feel fantastic,' once said our pal Nick Wooster. Wise words. All the more reason to add this STORY mfg number to bag.
REF: 14459336 / TEDDYMADDERRIPPLE