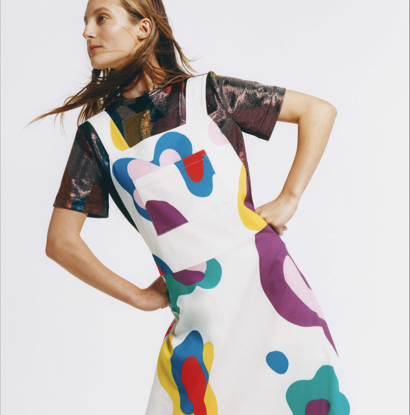 Mira Mikati Womenswear
Since there is no cure for jet lag, we suggest try self-medicating on the colourful and bright pieces in Mira Mikati's well-travelled collection. Inspired by the designer's own getaway to Peru where she renewed her wedding vows, her bold knitwear and separates are embroidered with phrases such as 'Come With Me', 'Escape' and 'Free'. You will no longer need that holiday to get over your holiday with our selection of circle skirts, abstract print sweatshirts and dungarees.
Unfortunately, the size guide for this listing is not available.