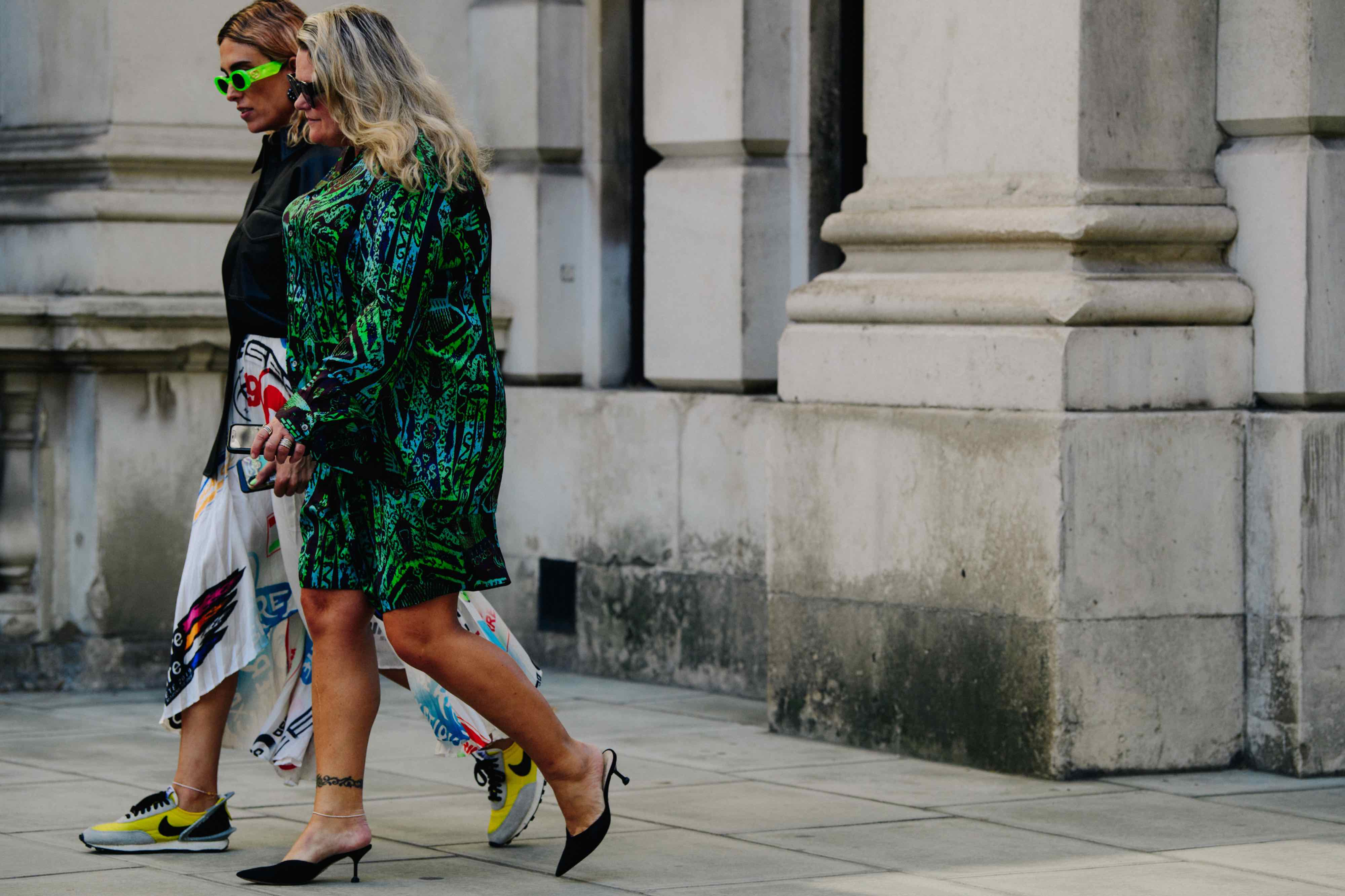 Women's London Fashion Week Report SS20
It's our favourite time of year again, when the who's who of the industry descend on our home turf to celebrate the dawn of a new season in fashion.
We're giving you a first look at SS20 through the eyes of brand engagement director Tyler Psarras, buying director Ida Petersson and visual experience director Katie Butcher. Lucky for you, photographer Adam Katz Sinding (@aks) was on hand to snap all of the action - including their killer looks.
'The design talent here is on another level and you can really feel the energy that London designers have to offer,' explains Ida, Browns' esteemed buying director. According to her, 'hoodies and tees are out'; but 'voluminous shapes, strong tailoring, coral, red and Kermit green' are in. Are you taking notes? You should be…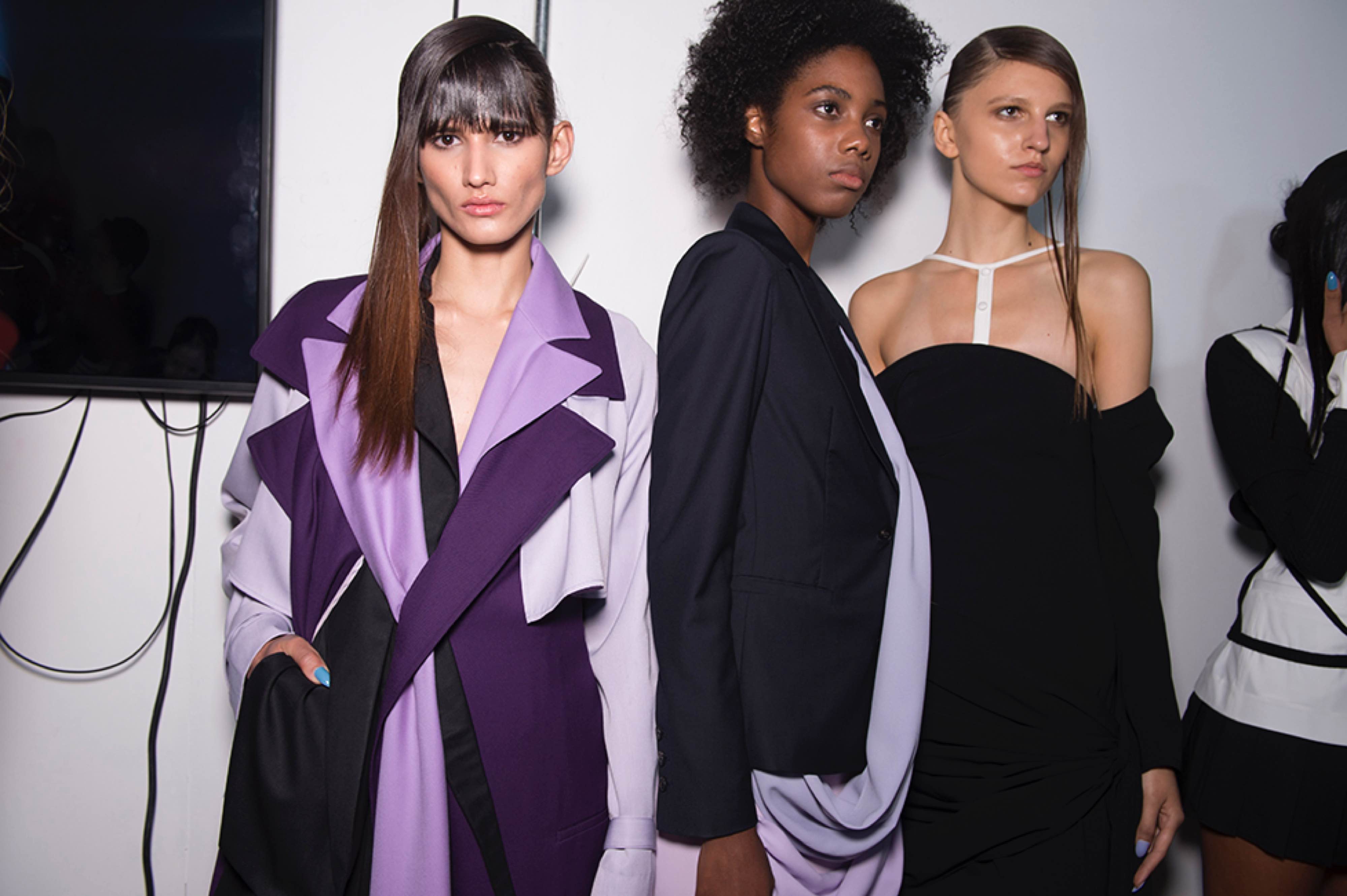 Day One MARTA JAKUBOWSKI SS20
Day One
8pm: Marta Jakubowski transforms the BFC Show Space into a girl power hub. The Polish designer shows a redefinition of female archetypes, inspired by iconic heroines of the silver screen. A mix of Marlene Dietrich's Sag Mir Wo Die Blumen Sind and Kanye's Ghost Town plays while power-shoulders, slashed tailoring, slinky '90s figure-hugging dresses and deconstructed layers in shades of lavender, beige, minty green and monochrome take centre stage. To add to the overarching feminist mood, Winona Odell triumphantly kicks off her sky-high heels to walk the finale barefoot. Now that's our kind of woman.
8.30pm: The B word (Br*xit) is at the forefront of our minds as we watch Alighieri's runway debut. Posing the question 'Where is home?' - which feels especially poignant in the current political climate - designer Rosh Mahtani aims to transcend cultural divides with her collection of talismanic jewellery. Representative of her cult following, women of all ages walk slowly and silently in the Fitzrovia Chapel in what could be described as more of a ritual than a show. Brooches adorn their hair, layers of gold chains hang around their necks and ankles and strings of necklaces are draped from their clutches. Beautiful, meditative, blissful. We can't wait to join the Alighieri woman on her journey.
Day Two
1pm: Marques'Almeida serve up some playfulness with a side of refinement for lunch. DIY-style interviews on activism and female empowerment play in the Old Truman Brewery while the audience file in, setting the fierce mood. The Shoreditch location comes as no surprise, as it holds great sentimental value for designers Marta Marques and Paulo Almeida, who broke into the industry as graduates showing here with Fashion East. Channelling youthful start-up energy, models confidently stride in playful slogans that reference riot grrrl culture, graffiti-inspired prints and the brand's signature frayed denim. Nevertheless, the M'A girl has definitely grown up - refined silk dresses and opera coats nod to the brand's ongoing evolution.
2pm: In the impressive central hall of Marylebone's Seymour Leisure Centre, Molly Goddard presents a collection inspired by her own archives, giving us a moment to reflect on what makes her such a LFW staple. Models saunter down the runway in her dreamy tulle creations, executed in a palette of sherbet hues which look good enough to eat. Guests sit tightly along the runway, meaning that her frothy creations brush the knees of the audience as they move down the catwalk. Despite the nostalgic overtones, her signature femininity has an edgier side this season. Gowns are paired with knee-high leather boots in electric blues and bright reds, and shown alongside dark-wash denim jackets and gypsy tops. It's clear why this is one of Ida's favourite collections right now.
5pm: In choosing Gas Holder Park for the first outdoor House of Holland show, Henry put his faith in the unpredictable English weather; but it hasn't let him down this time. As Nick Grimshaw's soundtrack plays, September sun shines off glittery lurex dresses in acid hues, twinsets plastered with 'house', satin power tailoring and sheer organza shirting layered over skin-tight leopard athleisure. Titled 'Dance The Pain Away', the collection is made for the 'pleasure seekers, the heavy hitters and the dance floor fillers'. The Xtep x HoH City Runner sportswear capsule closes the show, making us wonder when we can fit a workout in. With a schedule this packed, it's looking unlikely...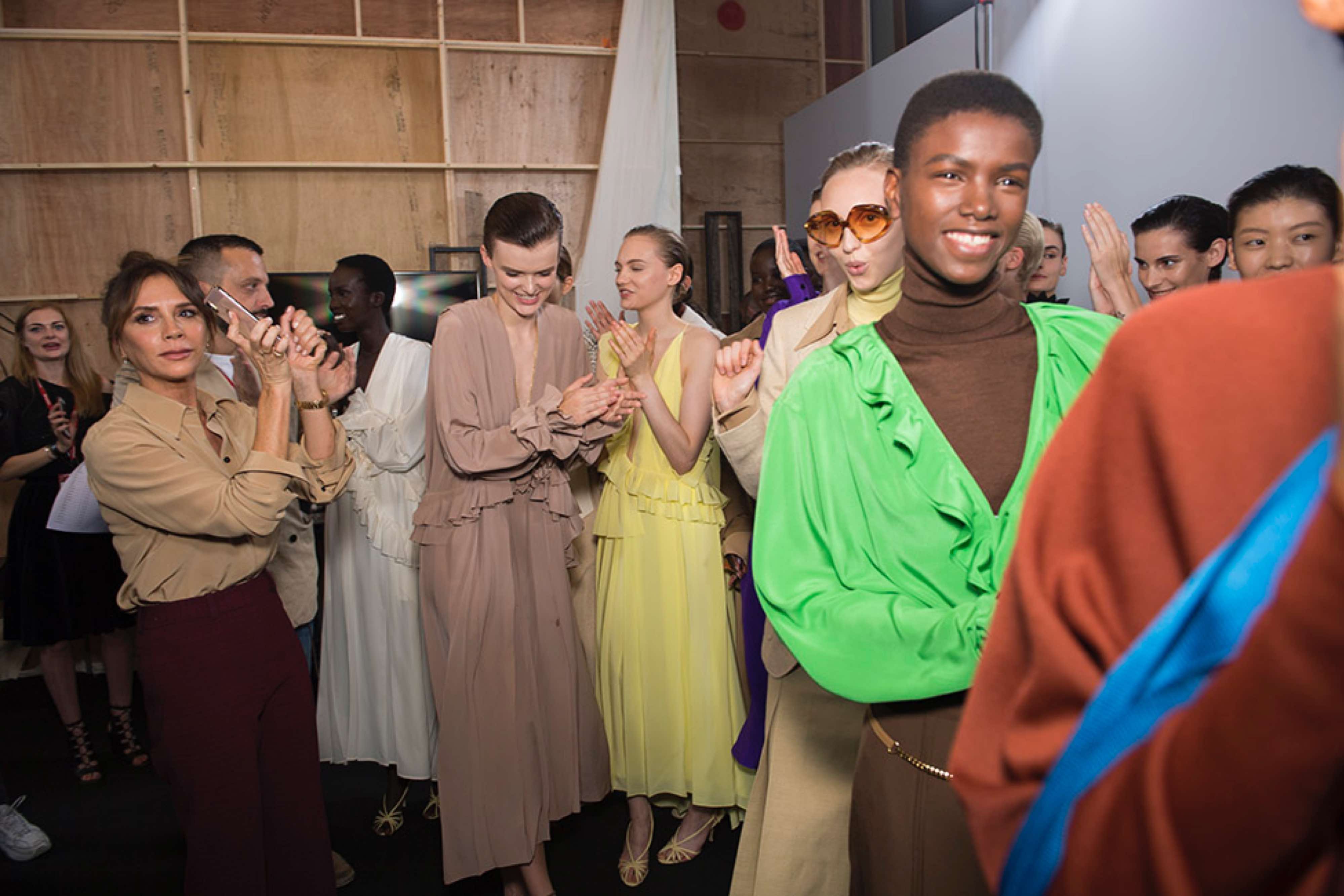 Day Three VICTORIA BECKHAM SS20
Day Three
11am: It's cool to be kind to the planet, and Preen by Thornton Bregazzi know it. Justin Thornton and Thea Bregazzi translate memories of travelling in Japan into a visual language made from the leftover fabrics of previous seasons, including sustainably sourced viscose and georgette made from recycled plastic bottles. Manga graphics, bright prints and delicate florals adorn silhouettes that reference the archives of iconic Japanese designers Junya Watanabe and Rei Kawakubo. As is characteristic of Preen, the devil is in the details, with ruching used to create contemporary silhouettes, layered together in a way that feels elegant and original whilst also wearable and cool. Our favourite thing? The little floral socks which could be seen poking out of the brogue-style ankle tie leather shoes.
2pm: Victoria Beckham knows exactly what women want; a flattering wardrobe that's equal parts sleek and comfortable. She also knows we need pockets (on everything). Paying homage to Seventies movies and music, dresses are waist-free and cut in flowy silk, ruffles dance as you walk, floral prints are prominent, and silhouettes are voluminous. Her signature neutral tailoring is offset by a bold palette of vibrant purple, leaf green and lemon - perfect for this Indian summer.
7pm: As the third day draws to an end, everyone is in need of a calm space. Luckily Ashish delivers. Mongolian meditative-like sounds greet the audience's ears as they enter Seymour Hall, transporting them to the spiritual dream world in Gupta's head. Cults, specifically the Rajneeshpuram community featured in the Netflix documentary Wild, Wild Country are his focus as he looks at building his own reality through fashion. A modern approach is applied to the traditional shisha mirror embroidery that cover tracksuits, denim and shirting (flecked with plenty of f*cks, as always). Netflix and chill, the Ashish way.
Day Four
9am: The penultimate day starts with Supriya Lele's first standalone show. The collection is uncharacteristically dark for the British-Indian designer, who's bringing a serene melancholy by shadowing sunny green and orange with dark mesh. Supriya draws inspiration from her own wardrobe favourites; her worn-in leather coat is reinvented into a rubberised trench which opens the show. This is followed by skin-tight dresses in Madras check, barely-there bras under sheer shirting, and distressed transparent saris that nod to her heritage. Another of Ida's favourite collections, this sexy metaphorical dance between darkness and light is one we could watch all day.
5pm: Last, but by no means least, is Burberry. Marking Riccardo Tisci's one year anniversary at the heritage brand's helm, the 'Evolution' collection portrays its transformation under his reign so far. Kendall Jenner (and her freshly blonde tresses) walks with the Hadid sisters and Agyness Deyn, showcasing feathered dresses, slinky silver gowns and high-powered suiting. Of course the iconic trench is there in the mix, reimagined in millennial pink and embellished with crystals. From the traditionalists to the avant-garde, there's something for every style personality in this collection.
Next stop: Milan!
 Date: 26th September 2019
Category: News